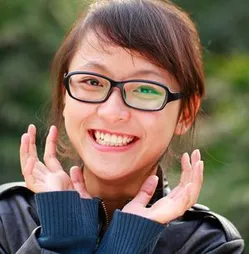 It is estimated that 80 percent of the learning experience is visual. Furthermore, some experts estimate that approximately 5% to 10% of pre-schoolers and 25% of school-aged children have vision problems. According to the American Optometric Association (AOA), all children should have their eyes examined at 6 months of age, at age 3 and again at the start of school. Children without vision problems or risk factors for eye or vision problems should then continue to have their eyes examined at least every two years throughout school. Children with existing vision problems or risk factors should have their eyes examined more frequently.
A child may not tell you that he or she has a vision problem because they may think the way they see is the way everyone sees. As a parent, you should watch for signs that may indicate a child has vision problem:
Frequent eye rubbing or blinking

Short attention span

Avoiding reading and other close activities

Frequent headaches

Covering one eye

Tilting the head to one side

Holding reading materials close to the face

An eye turning in or out

Seeing double

Losing place when reading

Difficulty remembering what he or she read
Even if your child does not exhibit any of the signs listed above, an eye exam could detect a problem that neither of you are aware of. Some eye conditions, if left untreated, may be more difficult to correct later.