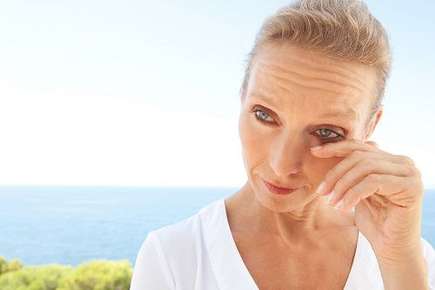 A stye, medically known as a hordeolum, appears in the eyelid area as a red pimple-like bump, and is usually tender or painful. Styes typically occur near the lash line (external hordeolum), but can also appear on the underside of the eyelid (internal hordeolum). In addition to the telltale lump, a stye can cause swelling, tearing, eyelid pain, crusting around the eye, and an irritated/scratchy sensation on the eye.
Styes occur as the result of either an infected gland or hair follicle on the eyelid. An infected meibomian gland causes a stye on the underside of an eyelid, and an infected hair follicle causes an external stye. Commonly found on the surface of the skin, the bacteria staphylococcus aureus is responsible for 90 to 95 percent of all styes. Glands and follicles can become infected in a number of ways:
frequently touching or rubbing eyes with unwashed hands
inserting or removing contact lenses with unwashed hands
using contact lenses which have not been properly disinfected
sleeping with eye makeup
using expired cosmetics
sharing eye makeup
using eye makeup used at the time a sty was present
Bacterial infections, however, are not the only cause of styes; complications from chronic inflammation due to a condition called blepharitis can also result in recurring styes. Other medical conditions can also increase the risk of developing styes. Seborrhea, diabetes mellitus, or other chronic ailments have been shown to make people more susceptible to styes. Also people with high lipid counts are more likely to develop blockages in their oil glands, leading to a greater chance of suffering from frequent styes. Notorious for compromising healthy immune systems, stress also commonly triggers styes.
You can reduce your risk of developing a stye by practicing good hygiene. Do not touch or rub your eyes with unwashed hands, always wash your face and remove makeup at the end of the day, thoroughly cleanse contact lenses, and discard old or expired makeup.
In most cases, a stye and its symptoms will clear up on their own within 48 hours. To help expedite the healing process and soothe symptoms, apply a warm compress on the eye for ten to fifteen minutes several times a day. Do not touch the sty or attempt to pop it, as this can spread the infection. If you have a stye, do not wear eye makeup, and go without contact lenses until the stye has healed completely.
Source:
Segre, Liz. "7 Things to Know About an Eye Stye." All About Vision. November 2012.