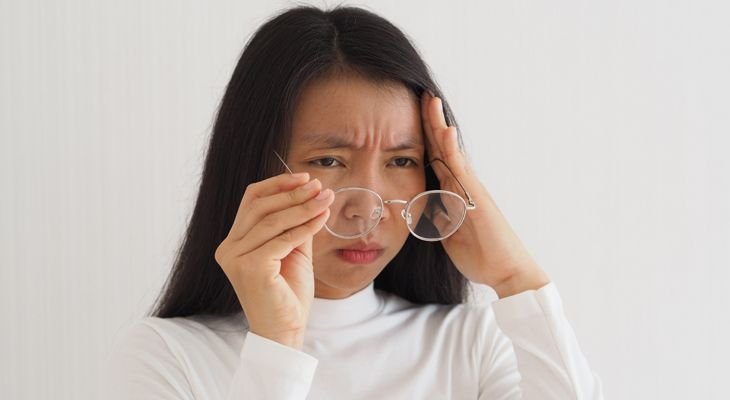 The condition known as a macular hole refers to a tiny break in the macula that results in blurry or distorted vision. To fully understand the condition, one must understand eye anatomy. The macula is a spot located in the center of the retina (the back portion of the eye). Located where light comes to a focused point in the eye, the macula is the portion of the eye most concentrated with color detecting cones and responsible for seeing clear color vision. The rest of the retina is covered with photosensitive rods, which detect darkness, light, or movement.
Symptoms
Macular hole development usually occurs gradually. As a result, the first symptoms include slight distortions of vision. For example, straight lines might appear wavy or you might have difficulty reading or recognizing faces. A sudden loss of vision in one eye usually follows these early symptoms.
Causes
A gel-like substance called vitreous fills most of the eye's interior. Millions of fibers attach the vitreous to the retina, holding it in place and maintaining the eye's round shape. Vitreous begins to shrink with age, and pull away from the retina, leaving pockets of space which become filled with fluid. Normally, this process occurs with no adverse effects. However, if the vitreous shrinks and the fibers are firmly attached, it can tear the retina. The fluid which then fills the void space can seep through the retina and pool on the macula, distorting and blurring vision.
Since most cases of macular holes develop as the result of age, individuals over the age of 60 are at the highest risk. Macular holes, however, can also develop due to injury, severe nearsightedness (myopia), retinal detachment, or macular pucker.
Diagnosis and Treatment
If left untreated, a macular hole can worsen over time, leading to permanent vision loss. If you notice any unusual eye symptoms, you should seek treatment with an eye care professional right away.
The most common treatment for a macular hole is a surgical procedure called a vitrectomy, and is performed by a retinal specialist. In this procedure vitreous gel and fibers are removed from the middle of the eye to prevent further tearing of the retina. A mixture of air and gas is then inserted into the space once filled with vitreous, putting pressure on the macular hole and allowing it to heal.