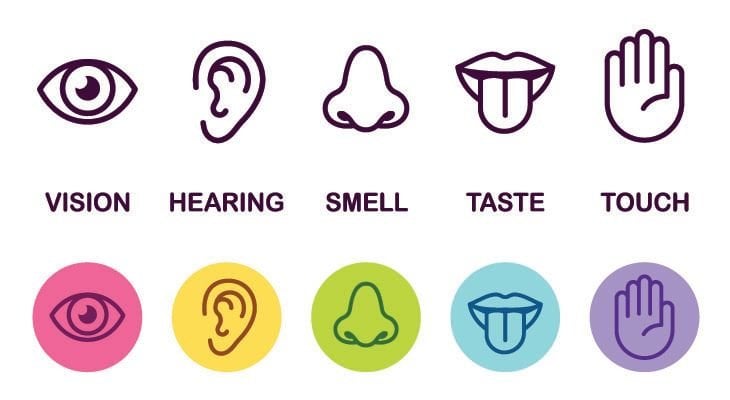 Visual perception refers to a set of skills used to collect and interpret visual information taken in from our environment. The visual information gathered is combined with our other senses, allowing us to derive meaning from what we see. Through the process of merging visual data with our other senses, we are also able to organize eye and physical movement. For this, visual perception is critical when it comes to our ability to learn, move with ease and understand the world around us.
How Your Eyes See
Seeing begins with the lens of the eye focusing an image onto the retina, a light-sensitive membrane located in the rear of the eye. The retina contains cells called photoreceptors, and they translate light into electrochemical signals that journey along the optic nerve fibers to the brain. When the signals reach the brain, they are read as vision in the visual cortex and the brain puts meaning to what is being seen.
Just as the eyes send signals to the brain, the brain also sends signals to the eyes, ultimately controlling their movement. And as we are aware, the brain additionally releases signals to other organs, muscles and nerves throughout the body, controlling their movement as well.
When our vision is not in sync with our brain and other senses, there is a dysfunction, and this can lead to:
Being easily distracted or having a short attention span
Lack of concentration
Difficulty understanding and following instructions
The inability to recall a sequence of letters, numbers or objects in the order they were initially presented
The inability to recognize visual clues
Clumsiness
Trouble with rhythm
Struggles with learning left and right
Reordering numbers or letters when copying or writing
Complications learning the alphabet or recognizing words
Correcting Your Vision With Therapy
Through the aid of visual therapy, this dysfunction can be corrected with a mix of vision exercises and specialized equipment that train the visual system to work in coordination with the brain and other senses.
Devices used to help achieve this may include:
Therapeutic or corrective lenses
Balance boards
Computer software
Vision-motor-sensory training equipment
Electronic target with programmed apparatuses
Optical filters
Prisms
Occluders or eye patches
Therapy is guided by an optometrist and is performed in an office once to twice a week for up to an hour. The types of exercises and equipment, as well as the number of sessions required, will depend on the individual needs of the patient. To supplement office visits, the optometrist will likely give the patient instruction on how to perform certain vision exercises at home.
Following the completion of vision therapy—meaning all necessary sessions have ended—the individual should be able to coordinate eye and physical movements, their visual capabilities should have improved and there should be greater efficiency when it comes to processing and interpreting visual information.